Septic Tank Soakaway Problems Lancashire
At D4 Drains, we understand how much inconvenience a blocked drain or failing septic system can cause. Are you experiencing septic tank soakaway problems? You need a reliable, reputed company who can work quickly efficiently and restore your daily routine to normal- this is where you can count on us.
We have many year's experience in different aspects of drainage and septic tank services and are one of the leading specialists in Lancashire.We have a fleet of specialist vehicles and a team of professional drainage contractors to handle any situation. We have experience in working with domestic and commercial clients- no job is too large or too small.
Serving all parts of Lancashire including Blackpool, Preston, Blackburn, Burnley, Lancaster and Accrington.
Please contact us today on 0800 072 5147 for septic tank soakaway problems.
Septic Tank Cleaning Cost
The cost of emptying and cleaning a septic tank is less than you'd think, especially compared to the inconveniences of having an overflowing or blocked tank. A domestic septic tank typically needs to be emptied once every year or two, there are several factors which will influence the cost.
---
We can provide a competitive septic tank cleaning cost throughout Lancashire. One of the largest influence is the size and location of the tank- as you can imagine, a larger tank will cost more to empty, however a small tank will need to be emptied more frequently.
If a septic tank is connected to multiple households, there could be an agreement to split the maintenance costs. Regular cleaning and inspection of a septic tank can also help to identify any potential failure components and preventative repairs can prolong the working life of a septic tank.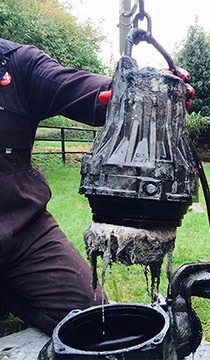 How Often Does A Septic Tank Need Emptying?
There is no definitive answer to the question, "how often does a septic tank need emptying?". The most influential factor would be the size of the septic tank and the number of occupants in the household. As a general reference, a household of 4 should have their tanks emptying once a year, a household of 2 would need their tank emptying every 2 years.
By careful maintenance and care, the efficiency of a septic tank can be maximised. Regular inspections and servicing by a qualified professional is recommended, occupants can also contribute by monitoring their water usage to reduce waste. It can be as simple as turning off taps and refraining from flushing chemicals and grease down sinks and toilets. You can generally tell if your tank needs emptying if your appliances start to be become sluggish, it's recommended to exercise caution when it comes to emptying septic tanks- an overflowing or blocked tank can be costly.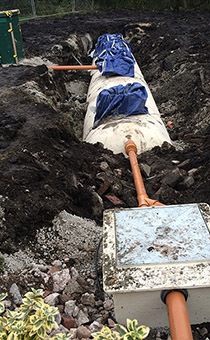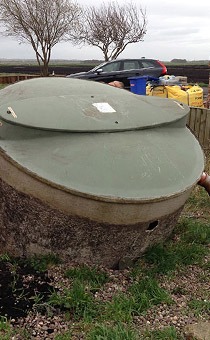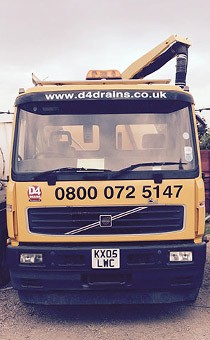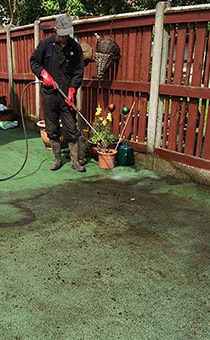 Sign Of A Failing Septic System
If warning signs have gone unnoticed and a septic system fails, the consequence could be messy and costly. Fortunately, if spotted early, the fault can usually be diagnosed and treated early. Regular servicing and emptying of the tank should also contribute to a healthy, efficient septic system.
Services we offer include:
Septic Tank Inspections
Septic Tank Maintenance

Septic Tank Emptying

Grease Trap Cleaning

Drain Jetting

Soakaway Problems
Septic Tank Cleaning
Septic Tank Repair

Commercial Drainage Services

Drain Clearance

Blocked Soakaway

Cesspit Tank Emptying

The most obvious sign of a failing septic system is often the smell. If you notice any sewage smells in or around your property, septic tank or draining field, professional help should be enlisted to diagnose any issues.
Another sign for any potential issues is if you notice your water appliances becoming slow, such as a slow-flushing toilet or water backing up in sinks and showers. Gurgling drain pipes could also indicate a blockage or the septic tank becoming full and needs to be emptied. There are also more subtle signs, such as the grass on the drain field becoming greener due to extra moisture and nutrients.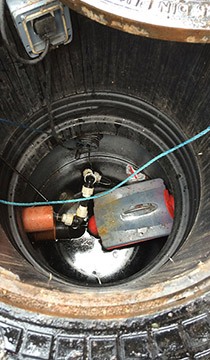 Maintaining A Septic Tank
Any technical work on a septic tank, such as servicing and emptying, should only be carried out by an professional contractor with competent equipment and experience. You should never enter a septic tank under any circumstances- the toxic gases and lack of oxygen could be fatal, all work should be completed from outside the tank. Contact us if you need advice maintaining a septic tank in Lancashire.
Home occupants connected to the septic tank should be careful what they flush down the sink and toilet- any harsh chemicals and grease can prevent the system from running smoothly. Overuse of heavy-duty cleaners can kill the bacteria which break down waste in the tank and compromise its efficiency.
The location of a septic tank takes careful planning to prevent damages to the drain pipes. The area above the pipes should remain relatively traffic free and clear from any tree roots. A detailed record of any repair and servicing work should be also be kept.
Blocked Drain Services
D4 Drains have experience in all aspects of drainage, including ongoing maintenance, servicing and emergency call outs. We offer blocked drain services across Lancashire and in the North West of England. Using the latest equipment and techniques, we are qualified to carry out any drain surveying and cleaning works, including CCTV drain surveys to diagnose any potential issues.
Our staff are fully uniformed and certified so you can be assured you're working with competent experts. We extend our services to both domestic and commercial customers and have experience in working with properties of all sizes and locations.
For industrial customers with larger sites, we can also clear road gullies, septic tanks and waste water tanks. If you find yourself in need of drain services in Lancashire, call us on D4 Drains to speak a member of our friendly team.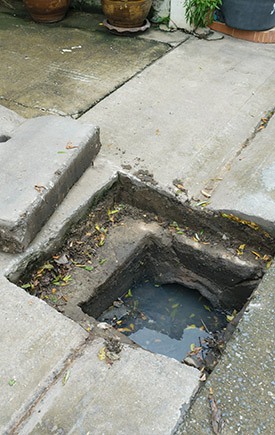 Emergency Drain Unblocking
If you have been unfortunate enough to have experienced a blocked drain, you certainly won't want to duplicate that experience.
Our fleet of specialist vehicles can respond to any drainage emergency in 12 hours. Our drainage contractors have experience in unblocking drains of all sizes and locations.
We always bring the essential equipment with us and aim to diagnose and resolve the blockage in a single visit. No job is too large or too small for our emergency drain unblocking service.
Whether you have a domestic sink blockage or your commercial site's drainage has been overhauled with excessive rainfall, you can count on us to resolve the issue quickly and minimise the disruption and inconvenience to you and your routine. Furthermore, we can carry out regular maintenance visits to make sure the chance of it happening again is minimised.
Drain Clearance Lancashire
Common Causes of Blocked Drains
Common causes of blocked drains differ depending on the location of the drain. In most cases, a blockage of the drain is caused by a build up of foreign objects. In the case of an outdoor drain, this is likely to be fallen leaves and tree roots.
A blocked outdoor drain coupled with harsh rainfall can lead to flooding and other property damage. Regular surveying and inspections can help to identify blockages early and ensure the pipes are clear.
Indoor blockages are likely to be caused by carelessness- flushing down ill-advised material such as excessive toilet paper, oil and fats.
A blocked indoor pipe can lead to toilets and sinks overflowing and causing a smelly inconvenience. If you notice any sign of a blocked indoor drain, it's recommended that you call upon an expert, such as D4 Drains, immediately.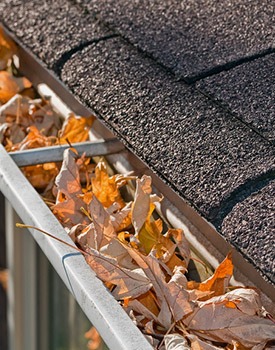 Commercial Drainage Services
From our central location of Wigan, we are able to offer our commercial drainage services to clients across Lancashire. We are well-established in the local community with years of experience and many happy customers. Customer satisfaction is at the forefront of our business.
We provide these services throughout Lancashire including the following towns.
Blackpool
Burnley

Lytham St Annes

Leyland

Chorley

Preston
Lancaster

Morecambe

Darwen

Thornton-Cleveleys

Blackburn
Accrington

Skelmersdale

Fulwood

Nelson

This is reflected in that most of our customers would not hesitate to recommend our services to friends and family. In addition to our range of comprehensive drain service such as CCTV drain inspections, grease trap cleaning and water-jetting drain clearance, we can also clear road gullies and storm channels.
For both domestic and commercial customers, we offer a regular drainage maintenance and servicing contract so you can be sure that your drains are functioning at their optimum efficiency.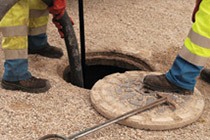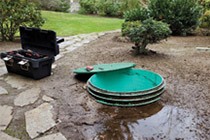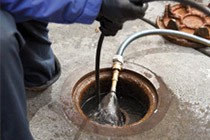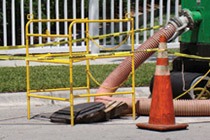 If you are looking for Septic tank and drainage specialists in Wigan, Preston, Leyland, Chorley or Lancashire get in touch today. Call 0800 072 5147.
D4 Drains
199 Wigan Road
Standish
Wigan
Lancashire
WN6 0AE